English Information
Ginza MU Clinic
NO NEEDLE, NO SCALPEL, NO STITCHES TOKYO's VASECTOMY CLINIC
Ginza MU Clinic is an independent private practice located in the heart of Tokyo – Ginza that provides a No-Scalpel Vasectomy NSV procedure. NSV delivers a lifetime of protection in one office procedure. A fully private, reservation-only clinic dedicated to upholding the highest international standards of male surgical care in vasectomy while making this a simple, safe, and comfortable procedure for all. Ginza MU Clinic was formerly located in Ebisu but now moved to Ginza with a brand new office as of July 2018.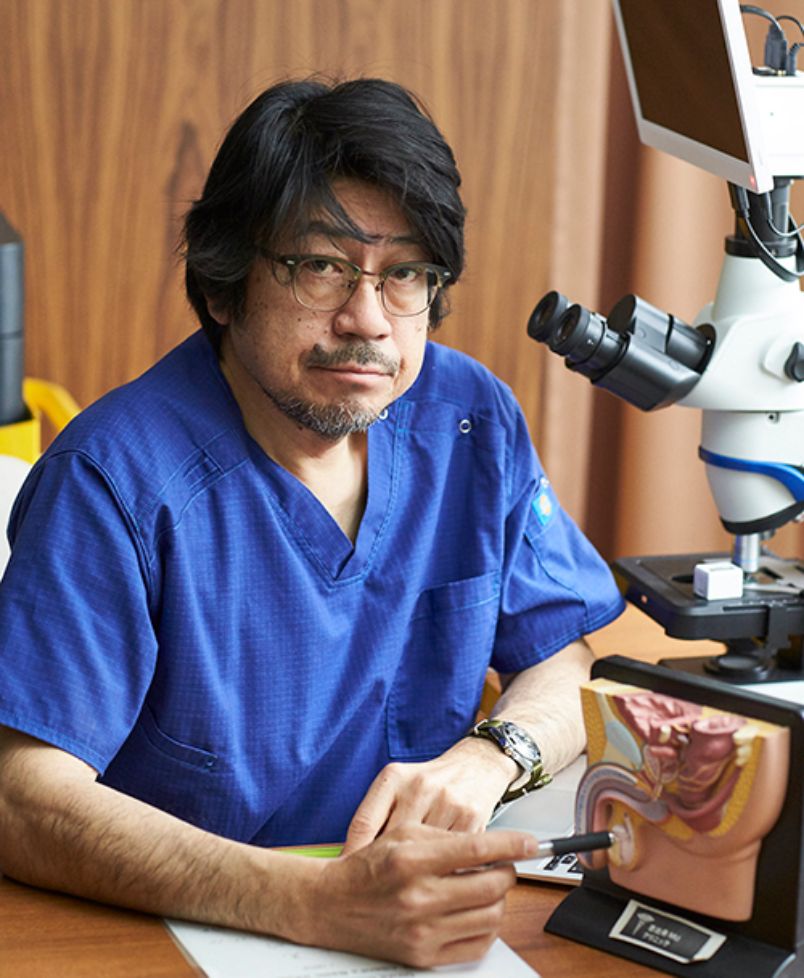 Manabu Ueno M.D., director of Ginza MU Clinic is a dedicated and leading NSV practitioner who has performed over 2500 vasectomies in 15 years for patients from all over Japan, The United States, England, New Zealand, and Germany. Born in Fukuoka and graduated from a private medical school Showa University in Tokyo, Dr. Ueno currently works as the Chief in Urology for Prostate Unit at the Fujieda Heisei Memorial Hospital in Shizuoka. His earlier years were spent in London, UK at the Institute of Urology and St. Peters Hospitals of University College London UCL.
Schedule a private consultation directly with Dr. Ueno to learn about your options and have all of your questions answered in English. Consultation and the vasectomy procedure are performed on the same day. Please book for consultation if you would like to request a visit before the operation.
CLINIC HOURS
| Mon | Tue | Wed | Thu | Fri | Sat | Sun | Holiday |
| --- | --- | --- | --- | --- | --- | --- | --- |
| 10:00〜15:00 | closed | closed | closed | 10:00〜18:00 | 10:00〜18:00 | 10:00〜18:00 | 10:00〜18:00 |
※You can check it by scrolling horizontally.
MAP/DIRECTIONS
Procedure Fee No Cards Accepted
| | |
| --- | --- |
| Surgery · Medicine · Semen examination | 220,000JPY |
※Tax included
About "Quick Reference"
"Conventional vasectomy" vs. "No Scalpel Vasectomy" Skin incision Cut by Scalpel vs. No Incision (punctured) Intra-operative technique Complicated vs. Simple procedure Surgical time Longer vs. shorter Post op Pain More pain vs. Less pain Recovery Less quickly vs. More quickly
Complication rate 5-10% vs. Less than 1%
Bleeding
Scarring
Infection
About "Local Anesthesia – Key to Less Painful Procedure"
Three Steps of anesthesia
Topical local anesthetic cream onto scrotum skin
No needle local anesthetic injector (jet spray)
Spermatic nerve blockade by local anesthetic agent during op
Intra / Post operative Pain are controlled effectively
Almost "Pain-free" Procedure
About "No Stitches"
The perforation ( key hole )is sealed with no need for sutures
A bandaid are placed
About "No strict regulations after procedures "
You can take shower on the same day
Okay for Ejaculation in a few day
Okay for Sexual intercourse in a week under contraception
Note Avoid bathing or swimming in two weeks
About "Semen Test"
You are asked to bring semen in the test tube which is provided on the day of surgery in approximately a month's time
Usually two or four months test are the time in US clinic
A month is enough to check semen with or without of sperms by microscopic examination
Microscopic examination is done by Dr UENO himself to determine NSV completed or not
Summary
No scalpel vasectomy under no needle anesthesia and no stitches is less invasive surgery